Britney Spears wants Federline back
09-30-2007, 08:06 PM
Britney Spears wants Federline back
Britney Spears is hoping to win back her estranged husband Kevin Federline, according to a report today.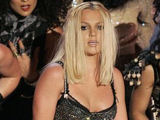 The 'Gimme More' singer is desperately trying to convince Kevin to drop his custody battle for their two sons Sean Preston and Jayden James.
However, Federline has found a new romance with Playboy star Nicole Narain and has told Britney that he has no plans to get back with her.
A source close to Kevin told the News of the World: "Britney's bouncing off the walls with rage and has been calling Kev day and night to check he's not with Nicole.
"She's desperately jealous and wants to keep Kevin's attention on her. She wants him back. She thinks by getting Kevin back he'll drop the custody battle - but that's not going to happen."
Tech support courtesy of
Budget Web Design
Powered By
MyBB
, © 2002-2018
MyBB Group
.