11-18-2014, 02:24 PM
(This post was last modified: 11-22-2014 10:11 AM by Snooks.)
Fear of old paintings?
Hello everyone. My main goal of the thread to get some possible closure on my "unusual phobia"- even the name of said phobia would suffice.
Firstly, I'm not entirely sure of where my fear originated but my best bet would have to be a year ago when I was searching up old English kings ( for some unknown reason) and I would usually get extremely frightened and get a good shock of goosebumps- I thought they knew something. They were creepy and I hated it. I was mostly creeped out by the ones who looked at you- which were mostly all of you.
Actually- I know remember of a previous time in which my fear was birthed. It was actually in an Epcot ride- in Florida. I remember it rather vividly- it was during the ride Spaceship Earth. It basically took you through the history of the Earth and there was a short segment in which a man in painting " The Creation of Adam" on the ceiling. According to my folks I had been just fine before this section- but when we got to it I bursted into tears for some unknown reason. I was about 6 or 7 . The dramatic music didn't help either... ( live link removed)
Now that you have some background information, the reason I'm typing this is because of another instance that gave me near the same effect at the ride. "The Breakfast Club" ... The poster advertising the movie gives me the goosebumps and made my eyes watery and I felt very uncomfortable - I Am aware that this is not a painting but is still considered kinda old? It just seems like they are connected. But the main reason that it made me extremely uncomfortable was because of the girl on the far left. She made me somewhat paranoid.
Another image of the sort is " a sunday afternoon on the island of la grande jatte" which seems to have a stronger effect then the movie poster.''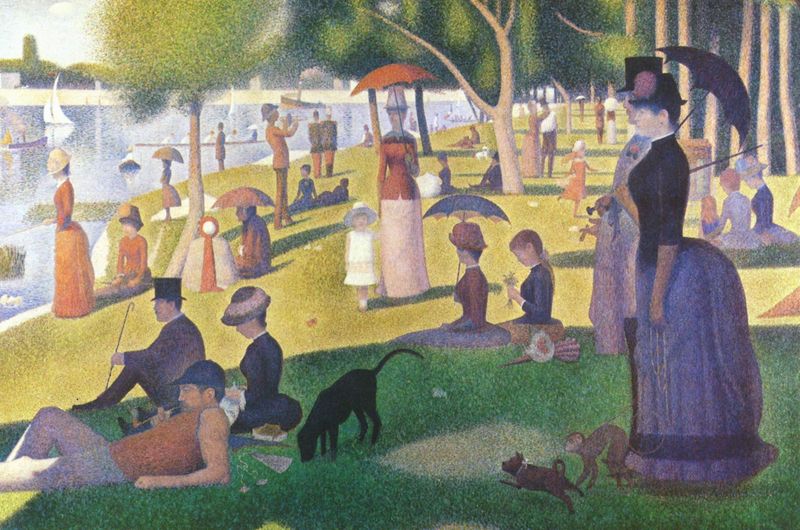 Any help? I feel like the paintings and the poster have a connection with my fear of the past.
11-18-2014, 04:48 PM
nilrem43
Junior Member


Posts: 47
Joined: Jan 2014
RE: Fear of old paintings?
Are these triggers and do they give you panic attacks? If so, then I can relate. Triggers can come in all forms and seem to defy logic. Anything can be a trigger. You need to find those close to you to talk about this, or perhaps a therapist. Trust me, it will help.
Tech support courtesy of
Budget Web Design
Powered By
MyBB
, © 2002-2020
MyBB Group
.