Theron named 'sexiest woman alive'
10-11-2007, 03:49 PM
Theron named 'sexiest woman alive'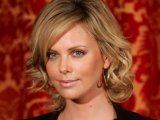 Charlize Theron has been voted the "sexiest woman alive" in a poll by Esquire magazine.
The Oscar-winning actress follows in the footsteps of Jessica Biel, Scarlett Johansson and Angelina Jolie to take top spot on the list.
Charlize appears in a photoshoot in November's edition, but revealed that her looks have not always helped her make the right decisions when it comes to her career.
Talking about the poorly-received film Reindeer Games, she said: "That was a bad, bad, bad movie. But even though the movie might suck, I got to work with John Frankenheimer.
"I wasn't lying to myself that's why I did it. I mean, he directed The Manchurian Candidate, which is like the movie of all movies."
Tech support courtesy of
Budget Web Design
Powered By
MyBB
, © 2002-2019
MyBB Group
.